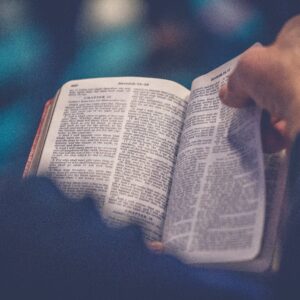 St Paul's Stockton was originally planted in Wellington Street in 1875 out of parts of the Stockton Parish Church and Holy Trinity parishes in order to serve the workers in that area.
In the 1920s parish boundary changes occurred along with the movement of workers to new build areas and, as a result, a new church building was planted a little further out of town on the current site at Bishopton Road to serve Newtown, Grangefield, Newham Grange, Oxbridge, Whitehouse Farm, Wrensfield and part of Elm Tree. The building itself was started in 1925 and didn't finish until 1965!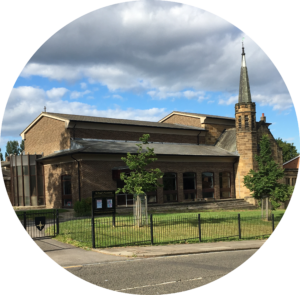 St Paul's was a thriving church for the community during this time with more than 300 people on the electoral roll in the early years and there are many stories of its reach into the community through all sorts of activities that focussed around the Church building.
In 2004 the congregation of Newtown Methodist Church joined with St Paul's, first as a Local Ecumenical Partnership of two distinct congregations and then later as one congregation.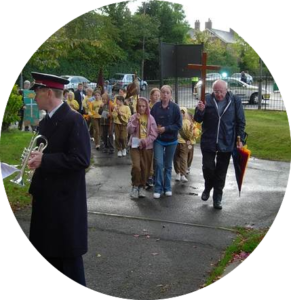 After a lengthy period of vacancy, by 2016 we had a choice, numbers in the congregation had reduced significantly and had gotten older, there was a feeling that despite excellent work through our charity People Linking At Newtown Together, we had begun to realise that God was calling us into a new adventure…
In 2018 St Paul's Stockton and the Bishop of Durham invited a team from All Saints' Church, Preston-on-Tees (in Eaglescliffe) led by Rev'd Paul Arnold to St Paul's to revitalise and work together to see what God is calling us to be as church in this place.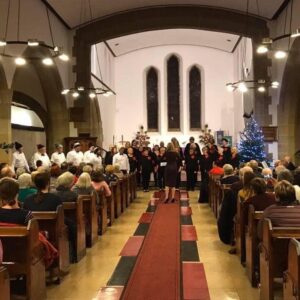 In May 2021 St Paul's Stockton relaunched as a new church family seeking to be the beating heart of God's love for Stockton. Prior to reopening, the Church was renovated and renewed with new heating, double glazing, flooring and windows that let the light in. We don't want to stop there: As part of our vision to the the beating heart of God's love for Stockton we have ambitious plans to start a community café and make our building into a beating heart for the community again! Watch this space (and get involved)!