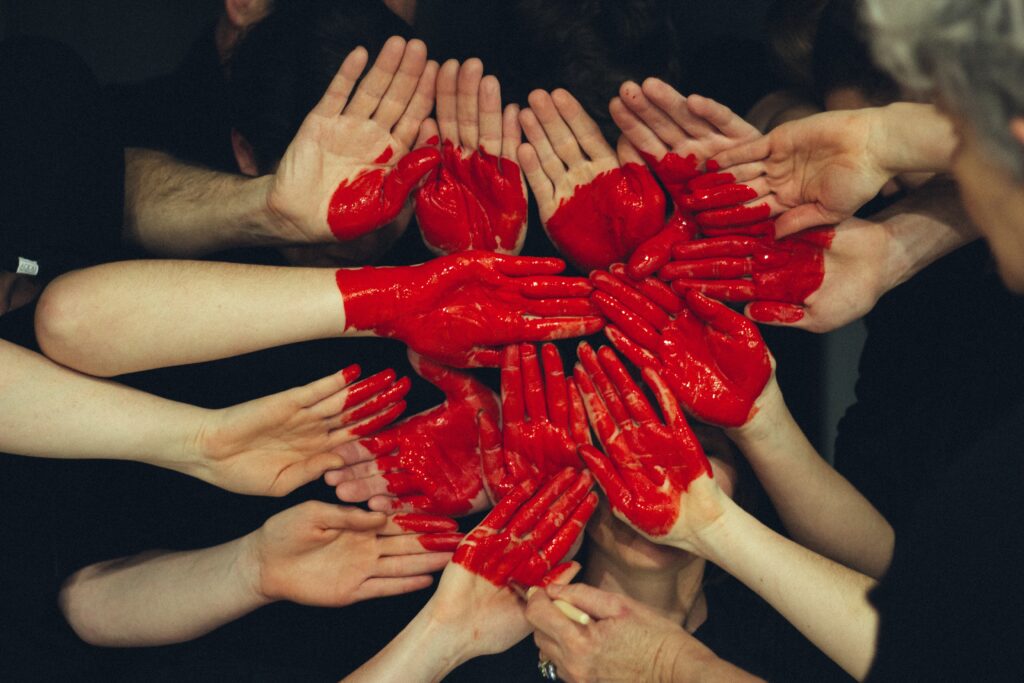 Our Vision is to be the beating heart of God's love in Stockton.
We believe in a God who loves the world so much that he sent his Son to save it. This church wants to be a symbol of that heartbeat of love – God's family placed here in Stockton, to seek and serve the lost with the love of Jesus, following the Holy Spirit as our guide who sends us to the places we need to be. Like a heart we are a part of something bigger. Like a heart we want to be in a healthy rhythm. Like a heart we seek to keep our focus on beating both proclaiming God's love and demonstrating it through action.
This Vision is underpinned by six core values which you can find out more about here…
1. We are All Family
As part of God's big family we love one another, we see one another as brothers and sisters, we seek to see all people as part of that family and to treat everyone as such.
2. We are All Jesus
As followers of Jesus, we want everything that we do to be intentionally focussed on him and the Good News that he brings of redemption and restoration of the world.
3. We are All Led
As people filled with the Spirit through baptism, we listen for the leading of the Spirit in our lives. We seek to be obedient to his call. We believe in the gifts of the Spirit and that they exist for us today.
4. We are All Real
We want to live life without masks on. We don't want to have to be anything less than the people that God has made us to be. So we seek to be real with one another not hiding our struggles or lack of belief and celebrating when God transforms them into something new and brings us closer to him.
5. We are All In
We know that God is good and he loves us, he is in control, so that means we can take risks in obedience to him. We can bet the farm and commit ourselves and all we have, to him.
6. We All Can Play
Life as a christian isn't reserved for the holiest of holy people, or worse the vicar! It is for everyone to enjoy, we all have things that we can bring to the party and we celebrate when people participate.