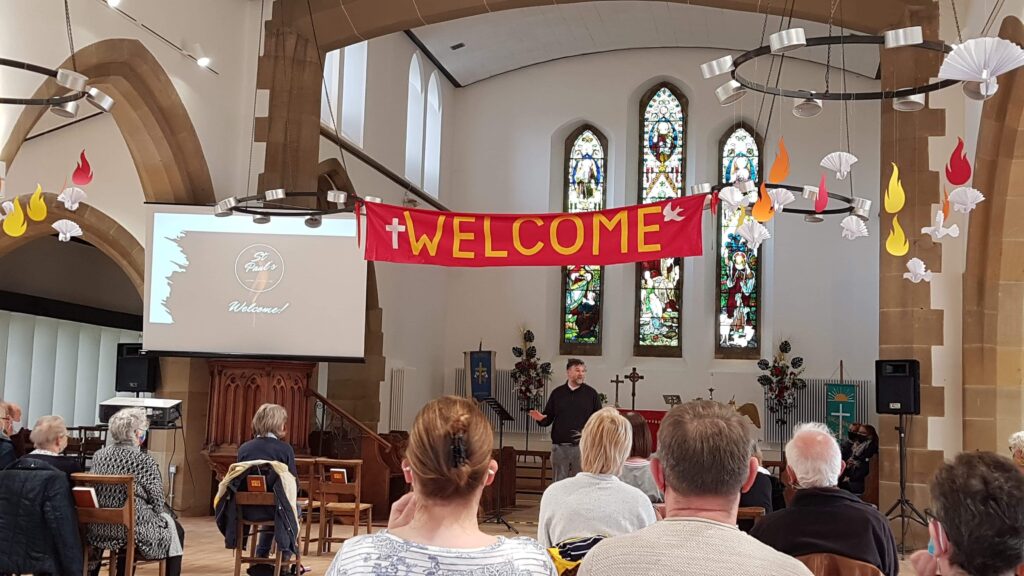 It was so great to see everyone at our launch day yesterday.
We started with a commissioning service at All Saints for the team being sent. It was fantastic to be prayed for and hear the words of prophecy that people had for the new venture at St Paul's. For those unable to be there you need to know how much All Saints are lovingly supporting us as we take our first steps together.
Then we had the opportunity as a team to walk from All Saints to Grangefield Park for a picnic – 3.5miles and not a drop of rain! Given weather forecasts we did not think it would be dry throughout but God is good, he answered our prayers and we enjoyed walking together, talking with one another, sharing hope and vision and each other's company.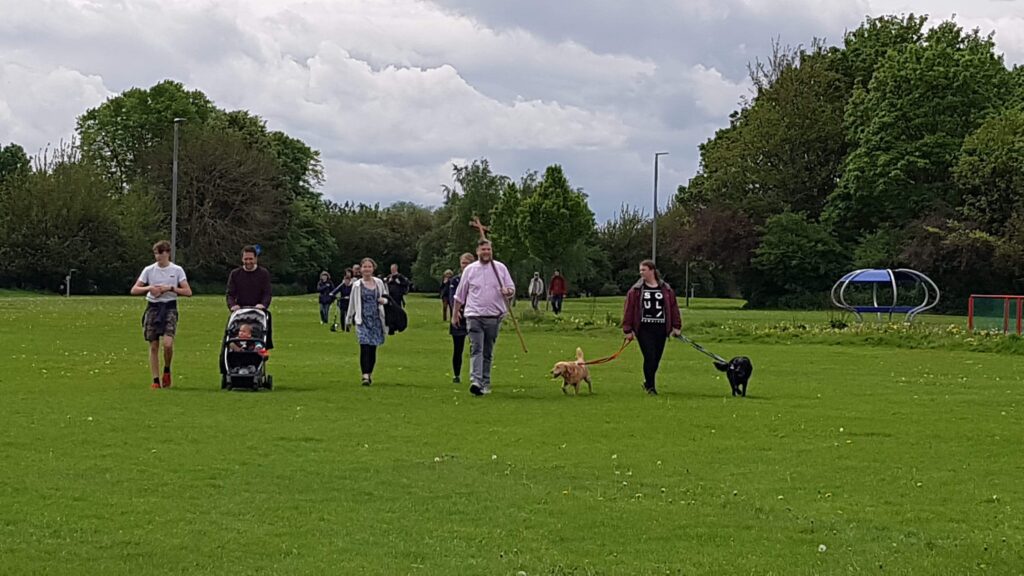 Eventually we arrived at Grangefield Park and had a great time of fellowship together as some of the root and graft congregations along with supporters came and ate at a picnic with one another. Breaking bread together (although for COVID reasons not sharing it).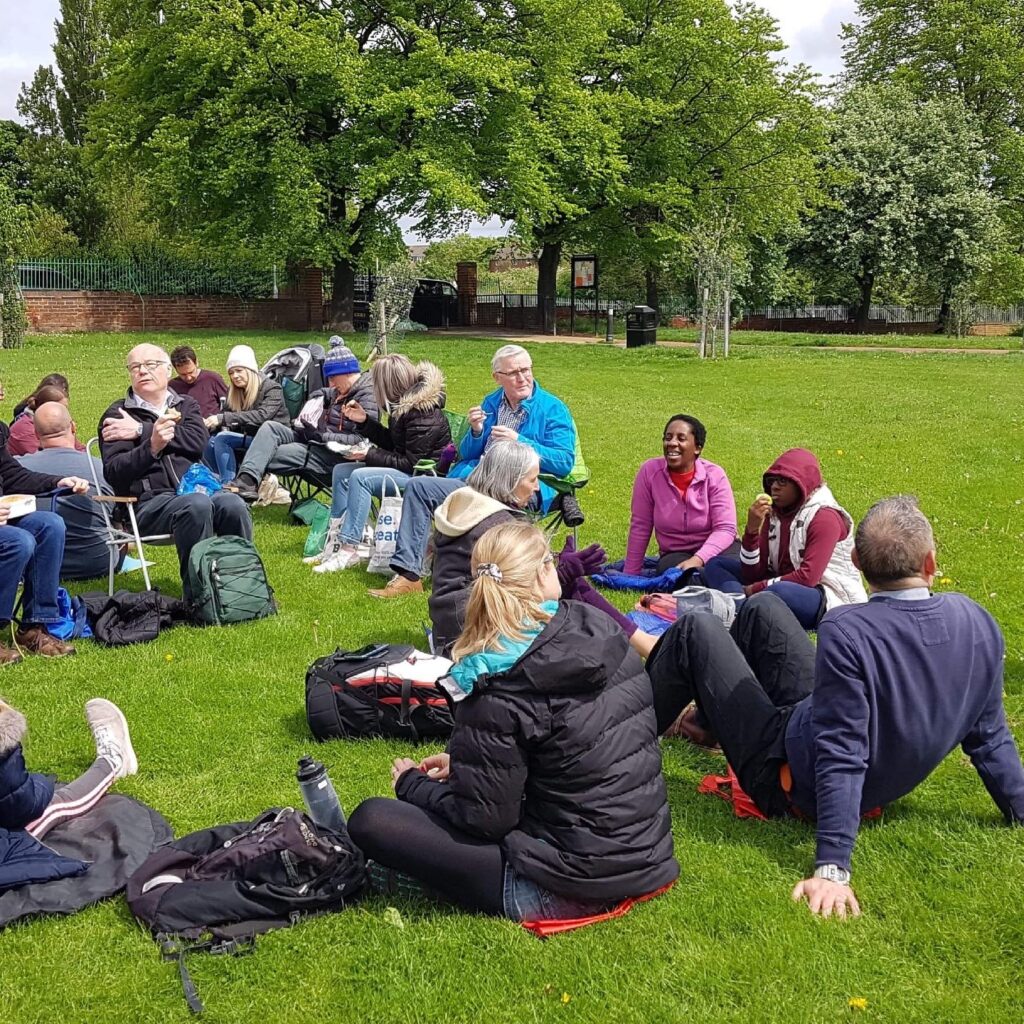 Finally we processed behind the cross into the renewed building at St Paul's! Where we were greeted with a warm, welcoming and excellently set out space to worship, welcome and wonder at how God's Spirit means that the impossible becomes difficult and the difficult gets done.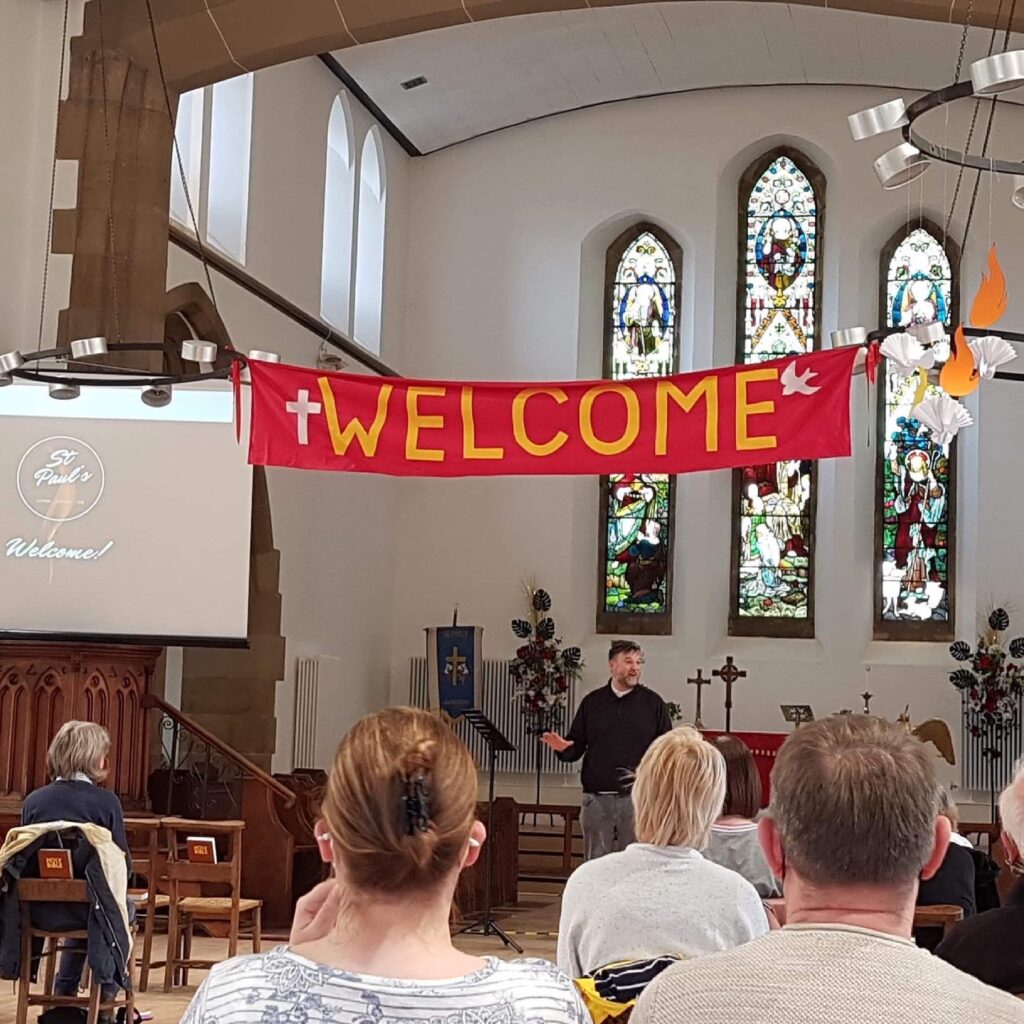 We have been so blessed already and our prayer is that we keep on saying our 'Yes' to God as we become more aware of what the Holy Spirit is doing amongst us.